Kit No. CSG43. $489.00 Includes complete accessory kit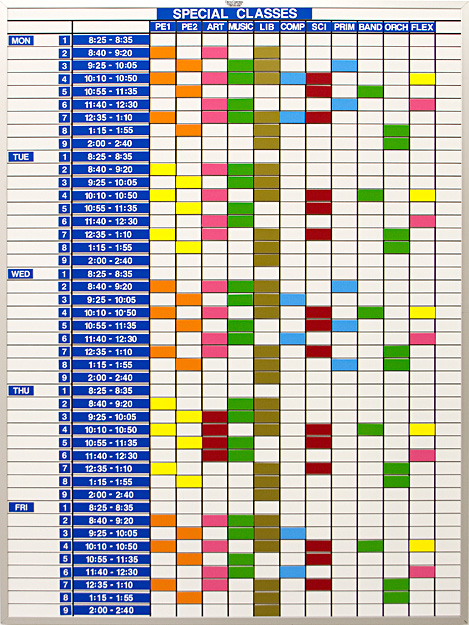 HOW IT WORKS: Post your days, periods, and time scale down the left columns. Use the 7/8" x 2" Write-On/Wipe-Off Magnets to show information regarding Subject, Class Size, Room No., Grade Level, Teacher Information, etc.
Colorful Write-On/Wipe-Off Magnets allow instant changes and updates, and the magnet color can also be used to set up your own specific codes.
Make your selection from the chart below based on the number of classes you need to show. All Headings are magnetic & moveable. Each kit comes complete with a Magnetic Board bold-lined as shown, and a complete kit of Magnetic Supplies as listed below.